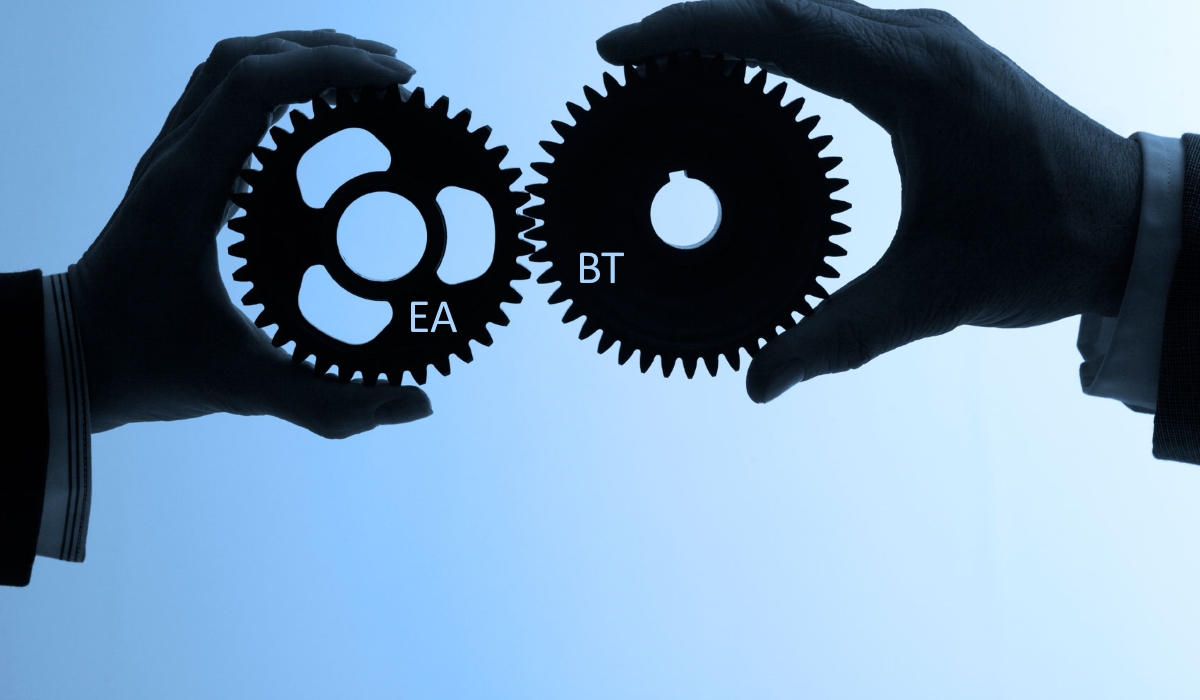 The management of Enterprise Architecture and Business Transformation have both similarities and differences, although confusion sometimes arises between the two. While Enterprise Architecture models the fundamental structure of an organisation's business, information systems and technology, Business Transformation is a fundamental shift in the way a company operates.
Enterprise Architects and Business Transformation Experts
Central to EA and BT are the Enterprise Architects and Business Transformation Experts that make it all happen. While they undertake different roles, they also share skill-sets required to manage similar challenges.  They use many comparable techniques and tools, have some common stakeholders, are both concerned with transformation, and are both involved in change initiatives.
While the goals, outputs, organisation, processes, tools, and management of EA and BT differ, the two approaches should work hand-in-hand. For example, the analyses created by Enterprise Architecture Management form a critical input for Business Transformation Management, while the "to-be" designs and change project roadmaps of Enterprise Architecture Management are an integrated implementation component of Business Transformation.
However, because of the differences in stakeholders, goals, value creation logic, control, width, depth, mandatory skills, and organisation, experts suggest that Enterprise Architect Management and Business Transformation Management be regarded as different management approaches. That will help foster a clear further development and focus of both approaches. An organisation's ability to successfully leverage both, is the key to long-term success of a company
Enterprise Architecture Roadmap Versus Transformation Projects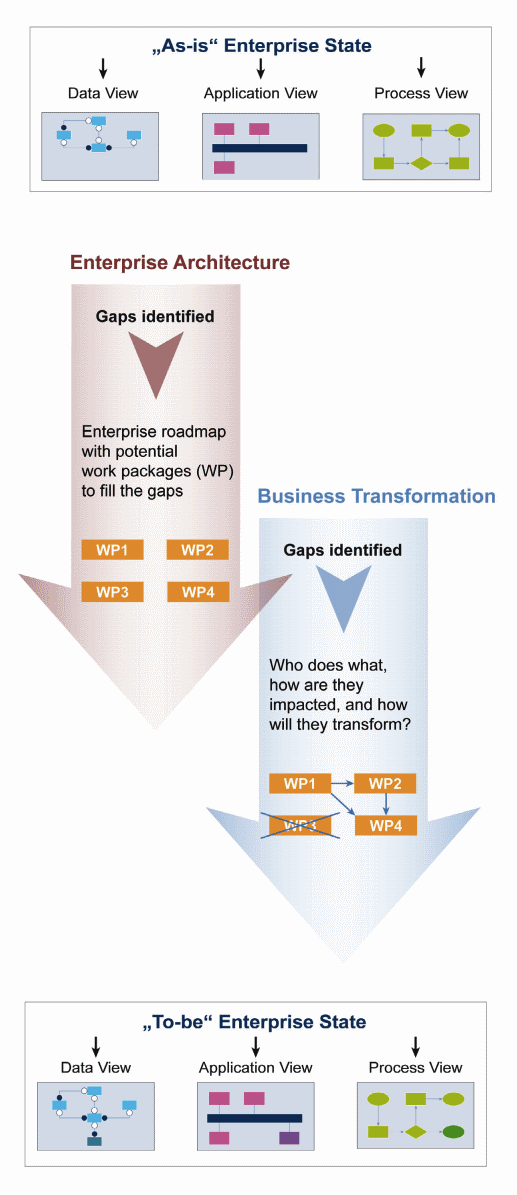 Enterprise Architecture and Business Transformation Tools
Two reputable frameworks to consider as EA and BT tools are:
– The Open Group Architecture Framework (TOGAF)
Discover more about TOGAF
– Business Transformation Management Methodology (BTM²)
Discover more about BTM²