Online Digital Transformation Courses For High Performing Managers, Leaders, and Consultants.
Learn From The Best
Our instructors are real-world practitioners of successful transformation. They've advised Fortune 50 CEOs, start-up founders who sold out for $1 Billion, and executives at the world's most well-respected multinational companies.
Popular Courses With Digital Transformation Managers
Start Learning Today And Join
The Transformation Masters
It's time to equip yourself with the principles, practices, and frameworks you
need to have a significant impact on transformation between now and 2030.
Digital Transformation Courses
All courses are designed for managers and leaders who are focused on business. These courses are not suitable for people who are focused on the technical aspects of transformation.
Become a Newly Certified Transformation Professional
If you want to perform at your best or get a better role with the companies that can afford to pay the best salaries, perhaps it's time to upgrade your skills and credentials as a manager, leader, or consultant.
Thousands Of World-Class Professionals Have Learned From Us
Managers, leaders, and consultants from these and many other companies take our courses to improve the transformation skills.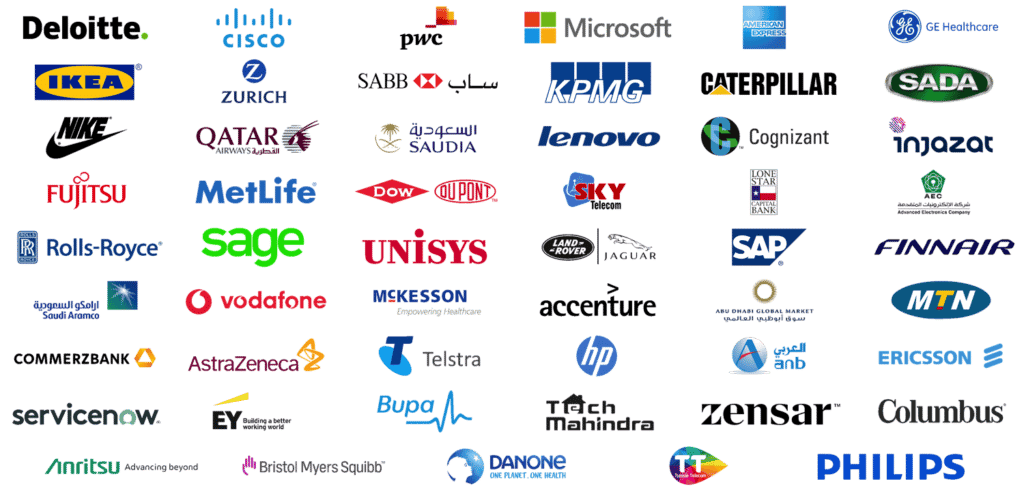 The Academy For Transformation Consultants
Learn Direct From Rob Llewellyn – How To Become One Of The Top 5% Of High-Earning Digital Transformation Consultants.
Only suitable for self-employed consultants who accept that their success comes down to 1) their ability to help clients with transformation and 2) their ability to use digital themselves to win the clients worth having.