Program Manager Definition
A program manager is a professional who is responsible for overseeing and coordinating the execution of multiple related projects that contribute to a larger organisational goal. They are accountable for the overall success of the program and ensure that all projects within the program are aligned with the organisation's strategy and objectives.
Program managers collaborate with project managers and other stakeholders to develop and manage the program's schedule, budget, and scope, as well as to resolve any issues that arise during the program's lifecycle. They work to ensure that all program deliverables are completed on time, within budget, and to the required quality standards. Program managers may work in a variety of industries, including construction, technology, healthcare, and education.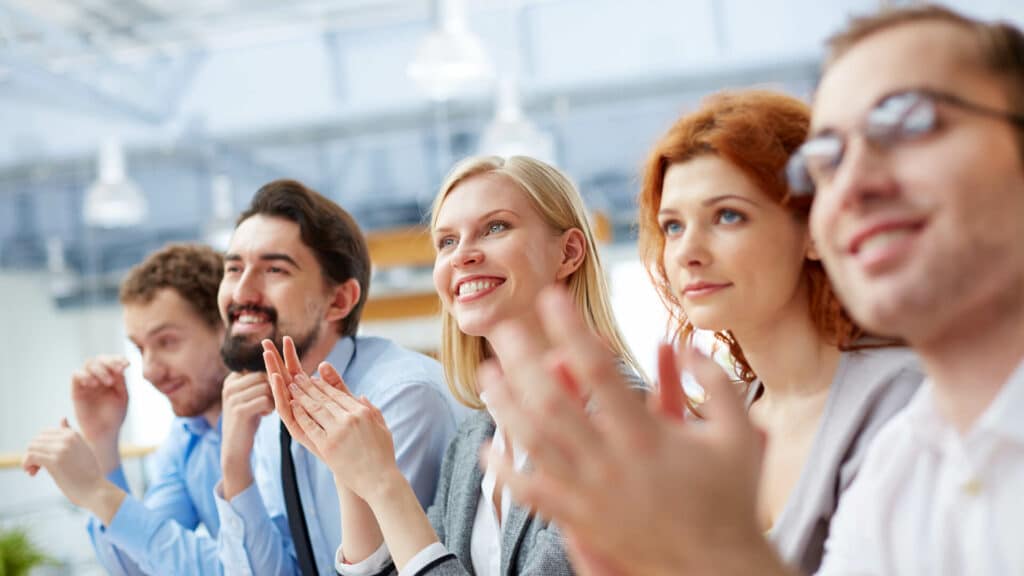 What Is a Program Manager?
Program managers are responsible for overseeing the achievement of broader organisational objectives. They coordinate activities among several projects but do not directly manage them. Instead, they oversee the primary program and provide meticulous attention to program strategy, project delegation, and program implementation. These managers have a considerable responsibility to ensure that all team members understand how to collaborate and coordinate their efforts to achieve larger goals.
Program managers assist organisations in staying on schedule, within budget, and ultimately growing and succeeding. In many organisations, achieving one large overarching goal necessitates executing several individual projects. When these projects are interdependent, it can be difficult to keep them organised, and this is where a program manager can help.
What Does a Program Manager Do?
The responsibilities of a program manager can vary depending on the organisation and the specific program they are managing. In general, program managers are responsible for overseeing the planning, execution, and evaluation of programs that are designed to meet the strategic goals of the organisation. Some specific responsibilities of program managers include:
Developing program strategies and plans that align with the organisation's overall goals and objectives.

Identifying and prioritising program resources, including budgets, staffing, and equipment.

Coordinating the efforts of multiple teams and individuals to ensure that program goals are met.

Monitoring program progress and adjusting as needed to ensure that the program stays on track.

Communicating program goals, progress, and results to stakeholders within the organisation and to external partners and funders.

Evaluating program outcomes and making recommendations for program improvements or changes.

Ensuring that the program complies with all relevant laws and regulations.

Managing program risks and developing contingency plans to address potential issues.
The program manager plays a critical role in ensuring that programs are successful in meeting their goals and that they contribute to the overall success of the organisation.
Is a Program Manager a High Position?
Yes, program manager is generally considered a high-level position in an organisation. Program managers are responsible for overseeing multiple projects and initiatives and ensuring that they are aligned with the overall goals and strategy of the organisation. They work closely with senior executives and stakeholders to make sure that the programs are on track and delivering value to the organisation.
Program managers typically have significant experience and expertise in project and program management, as well as strong leadership and communication skills. They are often well-compensated and may have significant influence over the direction and success of the organisation.
Is Being a Program Manager a Stressful Job?
As a leadership position, program management can come with a certain level of stress, as it involves managing multiple projects and stakeholders, making critical decisions, and ensuring the program's success within the set timelines and budgets. However, stress levels can vary depending on the industry, company culture, and the specific program's complexity.
Effective program managers can use stress-management techniques and tools to minimise the potential for stress and burnout, such as delegating tasks, prioritising workloads, and establishing clear communication channels. Ultimately, the level of stress in any job, including program management, depends on individual factors and how one manages their work and stress levels.
How Do Program Managers Help Organisations?
Program managers help organisations by overseeing the fulfilment of larger organisational goals through the management of a portfolio of related projects. They coordinate activities between multiple projects without directly managing them, ensuring that all the team members understand how to work together and coordinate their efforts towards a larger goal.
By giving detailed attention to program strategy, project delegation, and program implementation, program managers help organisations stay on schedule, on budget, and ultimately on an upward trajectory of growth and success. They work to ensure that the program is effectively meeting the needs of the organisation, while identifying and managing risks, mitigating issues, and resolving conflicts as needed.
Program managers help organisations by providing clear and effective communication between project teams, stakeholders, and leadership. They work to maintain alignment with the organisation's strategy, priorities, and goals, and provide guidance on how to best use resources and manage interdependencies to achieve program success. In short, program managers serve as a critical link between the organisational strategy and the successful execution of the related projects.
Why Ask Your Program Manager Questions
Asking a Program Manager questions is important to ensure that a business or digital transformation initiative is successful. Program Managers have the responsibility of overseeing the coordination of multiple projects and programs and ensuring that they are aligned with the organisation's overall objectives.
By asking questions, stakeholders can gain a clear understanding of the status of the initiative, identify potential issues or roadblocks, and make informed decisions about resource allocation, budgeting, and other important aspects of the transformation. Questions can also help identify areas of improvement or best practices and ensure that the initiative is progressing in a timely and efficient manner.
Asking your Program Manager questions is essential for effective communication and collaboration between stakeholders and for ensuring the success of an initiative.
10 Questions to Ask Your Program Manager
What is the methodology we're using for our holistic business transformation?
How are we tracking progress and communicating with stakeholders?
Can you provide an update on the schedule and resource allocation?
How are we coordinating projects and programs to ensure alignment?
What are the objectives and scope of each project and program?
How are we managing time, costs, and staying within budget?
What measures are we taking to ensure we implement best practices for quality?
How are we ensuring the right people are in the right place at the right time?
How are we delegating to third-party suppliers and optimising spending?
Who has evaluated the health of the business transformation?
8 Key Components of Program Management
Programme Planning and Governance
The process of programme planning, and governance entails the integration of individual plans into a comprehensive, cohesive programme plan that can be effectively managed. This process also includes the establishment of governance policies, standards, and structures. By doing so, a programme management roadmap and plan can be created, along with governance policies, organisation charts, clear roles and responsibilities, and a defined escalation process that are kept up to date.
Programme Scope Management
Programme scope management encompasses high-level scoping and benefits analysis, which are agreed upon by all key stakeholders. Scope and benefits should be meticulously managed throughout the initiative. The outcomes of these activities should help in creating a comprehensive program charter.
Program Integration Management
The management of programme integration involves coordinating and integrating the different projects and key activities in the programme. This also includes setting up a support structure for the programme that encompasses programme frameworks, programme management office, resources, and tools. The objective is to create integrated programme plans, a programme management framework, a PMO structure, roles and responsibilities, and a staffing plan for the PMO.
Programme Reporting
Programme reporting is the process of providing an appropriate level of performance, audit results, risks, and issues reports to senior management. This data is essential for making informed decisions and taking appropriate actions to safeguard the well-being of the transformation. The reporting process involves maintaining change requests, risk and issue registers, and programme performance reports.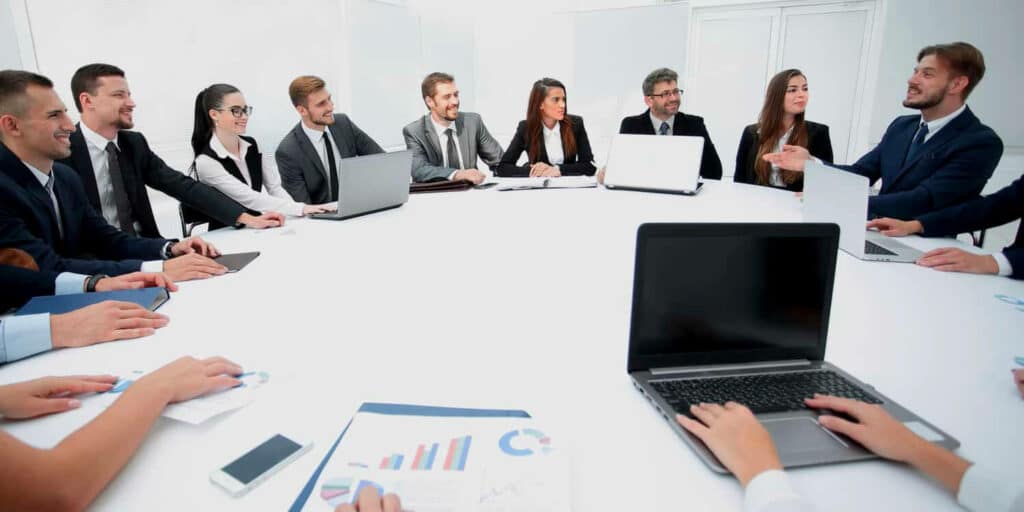 Programme Time and Cost Management
To manage programme time and cost, it is necessary to define and plan timeframes and budgets and then monitor them regularly while reporting progress to higher management. Outputs of this process should include capacity planning, control procedures, actuals and forecasts, and burn rate charts.
Programme Procurement Management
Management of programme procurement involves assessing the requirement for additional skills and capacity and identifying appropriate suppliers to fulfil the needs of the programme. This should include evaluating the possibility of outsourcing or offshoring work, as well as negotiating supplier contracts.
Programme Human Resource Management
Programme human resource management involves ensuring that the right individuals are in the appropriate positions at the correct times. Balancing available resources, skills, and required capabilities to meet the demands of the plan can be challenging. Another challenge is managing the well-being and performance of the individuals involved. Resource plans that include capacity planning, feedback reports, KPIs, team events, and effective communication are all critical components.
Programme Quality Management
Programme quality management entails creating a quality management environment that sets quality requirements for the entire programme, including all projects and activities, to ensure that they are met. This involves documenting quality control, quality assurance, and quality improvement processes.
The Difference Between a Project Manager and Program Manager
Programs are typically larger, more complex initiatives that involve multiple related projects and have a greater strategic impact on the organisation. Program managers are responsible for coordinating and integrating the various projects within the program to ensure that they are aligned with the overall program goals and objectives. They must also manage the program budget, resources, and risks to ensure that the program stays on track and meets its objectives.
In contrast, project managers are responsible for delivering specific products or services within a set timeframe and budget. They work closely with their team to ensure that the project scope, schedule, budget, and quality requirements are met. Project managers must also manage stakeholder expectations and communicate project status and progress to stakeholders.
Both program and project managers play important roles in the successful delivery of initiatives within an organisation. While program managers focus on high-level strategic objectives and benefits realisation, project managers focus on the tactical details of project delivery. Together, they work to ensure that the organisation achieves its goals and objectives.
What Skills Does a Program Manager Need?
Program managers need a diverse set of skills to effectively lead and manage complex initiatives. Some of the key skills required for program management include:
Leadership Skills
Program managers must have strong leadership skills to inspire and guide their team towards a common goal.
Communication Skills
Program managers need excellent communication skills to effectively communicate with stakeholders and team members and keep everyone informed of project status and updates.
Strategic Thinking Skills
Program managers must be able to think strategically to understand the bigger picture and align the program with the organisation's strategic objectives.
Problem-Solving Skills
Program managers need to be able to identify and resolve issues that arise during the course of the program and ensure that the program stays on track.
Organisational Skills
Program managers need to be highly organised to manage multiple projects, priorities, and stakeholders effectively.
Financial Management Skills
Program managers should have a good understanding of financial management and be able to manage budgets and costs effectively.
Risk Management Skills
Program managers must be able to identify, assess, and mitigate risks to the program and proactively manage potential issues.
Adaptability Skills
Program managers need to be adaptable and able to adjust the program's course based on changing circumstances or new information.
Collaboration Skills
Program managers must be able to collaborate effectively with stakeholders and team members across the organisation.
These are just some of the key skills required for program management, and successful program managers often have a combination of technical, business, interpersonal, and organisational skills that equip them to successfully manage complex programs and drive their team to achieve success outcomes.
Not All Project Managers Make Good Program Managers
Recruiters and hiring managers and even leaders have struggled for years to identify the right candidates for program management due to confusion between program management and project management. The terms have been used interchangeably for years, which has not helped with accurate identification of candidates suitable for program management.
Regrettably, project managers who have been assigned to manage major programs are often inadequate for the job. In these situations, it's not uncommon to see a stakeholder with their head in their hands – a few months down the line.
Eventually the wrong choice of program manager is replaced by a program management consultant who has years of program management experience, along with the right blend of the skills, attributes and capabilities required for effective program management.
How to Become a Program Manager
If you a natural leader and have strong problem-solving abilities and excellent communication skills, you may be well-suited for a career as a program manager. Becoming a program manager typically requires a combination of education, experience, and skills. Here are some steps that can help you become a program manager:
Gain Program Management Experience
Most program management positions require several years of experience in project or program management. You can gain experience by working in related fields, such as project management, business analysis, or consulting.
Develop Key Program Management Skills
As a program manager, you'll need to have strong leadership, communication, and problem-solving skills. You should also have a good understanding of project management methodologies and tools.
Obtain Program Management Certification
Earning a certification in program management such can demonstrate and verify your knowledge and expertise in the field to hiring managers.
Network and Build Relationships
Building a professional network and maintaining good relationships with colleagues, clients, and vendors can help you find job opportunities and succeed as a program manager.
Pursue Professional Development
Program management is a constantly evolving field, so it's important to stay up to date with the latest trends and developments by pursuing professional development opportunities, such as attending conferences or taking courses.
Earn a Bachelor's Degree
Program managers often have at least a bachelor's degree in a relevant field, such as business, management, engineering, or computer science. That said, formal education you might have earned many years ago is less important than recent real-world experience.
How to Find The Right Program Manager
Effective coordination of projects and initiatives is crucial and requires a skilled program manager to ensure everything is running smoothly and aligned. To find the right program manager, it is important to craft a targeted job description that accurately captures the required skills and responsibilities. Whether you are creating a job description for a digital transformation program manager, service program manager, product program manager, or a similar role, the job ad and description play an important role in identifying the ideal candidates.
You can use the job description template below as a guide to attract highly qualified candidates. You can modify and tailor the template to align with the specific duties and qualifications of the role you are hiring for, while ensuring the structure and organisation of the description are maintained.
Program Manager Job Description Template
Program Manager Job Introduction
Consider starting your program manager job description with a brief introduction to your company, culture, and work environment. Use this as an opportunity to showcase your organisation's values and unique offerings to prospective candidates.
By setting yourself apart from competing job listings, you can attract top talent to your program manager position.
Program Manager Job Responsibilities
Oversee multiple project activities to achieve strategic objectives.
Manage employee goals by recruiting, training, coaching, and disciplining them, and communicate job expectations by planning, monitoring, appraising, and reviewing their job contributions.
Plan and review compensation, enforce policies and procedures, and take corrective actions to achieve operational objectives.
Contribute information and recommendations to strategic plans and review, prepare and complete action plans to implement production, productivity, quality, and customer-service standards by resolving problems, completing audits, identifying trends, and implementing changes.
Prepare an annual budget, schedule expenditures, analyse variances, and initiate corrective actions to meet financial objectives.
Accept ownership for accomplishing new and different requests, exploring opportunities to add value to job accomplishments, and enhance the department and organisation's reputation.
Qualifications and Skills for the Program Manager Job
Ability to manage staff, plan, and effectively lead people.
Experience in managing performance and driving profitability.
Proficient in financial planning and strategy development.
Knowledge of process improvement methodologies and ability to promote their implementation.
Skilled in strategic planning and implementation.
Capable of dealing with complex situations, analysing information, and implementing the company's vision.
Hours and Benefits of the Job
After providing job seekers with details about the required qualifications, it may be useful to include information about working hours and benefits. You can emphasise the availability of flexible hours, telecommuting, or work-from-home options, as well as any in-person meeting or travel requirements.
This is also an excellent opportunity to outline any unique benefits that distinguish your company from others, such as profit sharing, paid time off, tuition credits, or reimbursement for continuing education.
Education and Experience Requirements
At least 7 years of project management experience in the relevant industry.
At least 3 years of program management experience.
Preferably holds a program management certificate.
Call to Action
To end your program manager job description effectively, include a compelling call-to-action to encourage potential applicants to apply.
You can provide specific details such as the contact information of the hiring manager or any necessary documents to be submitted, or simply direct them to click on the "apply" button located at the top of the job listing.
Program Manager Interview Questions
Here are 10 questions to ask candidates at a program manager job interview:
1. Can you tell us about your experience in managing complex programs?
2. How do you typically approach program planning and governance?
3. What are some of the key challenges you've faced as a program manager, and how did you overcome them?
4. Can you give an example of a time when you had to make a difficult decision as a program manager? How did you arrive at your decision?
5. How do you manage stakeholders and ensure that their needs and expectations are met?
6. Can you describe your experience with financial planning and budget management for programs?
7. How do you manage risks and issues that arise during the course of a program?
8. How do you motivate and lead program teams to achieve their goals?
9. How do you ensure that program deliverables are aligned with the overall strategic goals of the organisation?
10. How do you measure program success and ensure that the benefits are realised?
10 Questions Program Manager Job Candidates Can Ask
Here are 10 questions candidates can ask when attending a program manager job interview:
1. Can you tell me more about the company culture and how it supports program management?
2. What are the biggest challenges facing the program manager role in this organisation?
3. How does the company measure the success of its program management initiatives?
4. Can you provide an example of a successful program the company has completed, and how the program manager contributed to that success?
5. How does the company approach risk management within its programs, and how does the program manager play a role in this process?
6. Can you describe the program manager's role in driving strategic initiatives for the company?
7. How does the company prioritise and allocate resources to its programs, and how does the program manager contribute to this process?
8. How does the company foster communication and collaboration between program managers and other teams within the organisation?
9. Can you tell me about the professional development opportunities available for program managers within the company?
10. What is the company's long-term vision for its program management function, and how does it plan to achieve this vision?
You might also like Pitfalls in Taking a Project-based View of Programmes