Digital Transformation Governance
Digital transformation governance is the set of policies, procedures, and guidelines that govern the process of digital transformation within an organisation. It includes the management and control of digital initiatives and ensures that the organisation's investments in digital technologies align with its overall strategic objectives.
Digital transformation governance also provides a framework for the evaluation of the impact of digital transformation initiatives on the organisation's stakeholders, including customers, employees, and partners. Effective digital transformation governance enables organisations to manage risks, make informed decisions, and achieve their desired outcomes in the digital age.

Why is Digital Transformation Governance Important?
Digital transformation governance is important because it ensures that the digital transformation initiatives of an organization are aligned with its business goals and objectives, and are executed effectively and efficiently. It provides a structure for decision-making and risk management, and establishes clear roles and responsibilities for digital transformation projects and programmes.
Effective governance helps to ensure that resources are allocated appropriately, risks are identified and addressed, and benefits are realised. It also helps to ensure compliance with regulations and standards, and enables effective communication and collaboration across the organisation. Ultimately, digital transformation governance helps to ensure the success of digital transformation initiatives and their contribution to the overall success of the organisation.
Digital Transformation Overlooked
When transformation governance is overlooked or undermined, particularly in organisations where more than 1,000 people are employed across multiple countries, teams will eventually come face to face with a series of unwelcome issues.  While things might seem cosy, collaborative and comfortable in the early days, the effects of inadequate transformation governance are guaranteed to surface over time and give rise  to chaos, confusion, and political collusion. Senior stakeholders such as the CEO will eventually be forced to step in because inadequate governance has let the side down.
Newly appointed transformation leaders often set out to satisfy what they're led to believe are the critical success factors of transformation:
Innovation
People
Process
Technology
Project Management
While meeting these typical needs is good and very necessary, none of this will achieve the right business outcomes without the right digital transformation governance model in place. It's only a matter of time until inadequate governance becomes the root cause of an increasing number of unwelcome issues. In many cases, while teams fire-fight the issues one by one, an experienced eye will spot the fact that transformation governance has been overlooked or undermined, and is the underlying reason for the fires that are breaking out, left, right and centre.
If the compromise is not addressed, the negative consequences will continue to grow and spread uncontrollably. It is important to note that these consequences usually arise from the implementation of complex initiatives in large organisations, which often span across multiple countries, and not from small, locally-based projects where teams have more straightforward decision-making processes and co-location.
Four Types of Governance
If you are leading a large-scale digital transformation project within a multinational organisation, involving thousands of employees across multiple regions, it's important to work with an expert who has experience in developing comprehensive governance models that cover the four main types of governance. Ideally, the expert should have worked on projects of similar or greater magnitude than the one at hand
By properly addressing the governance model "upfront" you will dramatically reduce misunderstandings later in the process and minimise mismatches in expectations among the various business units or companies. Think about it for a moment – if your finance, procurement or HR policies and procedures are compromised, you know that's an open invitation to trouble right? So it shouldn't come as any surprise that when transformation governance is compromised, that too opens the door to trouble.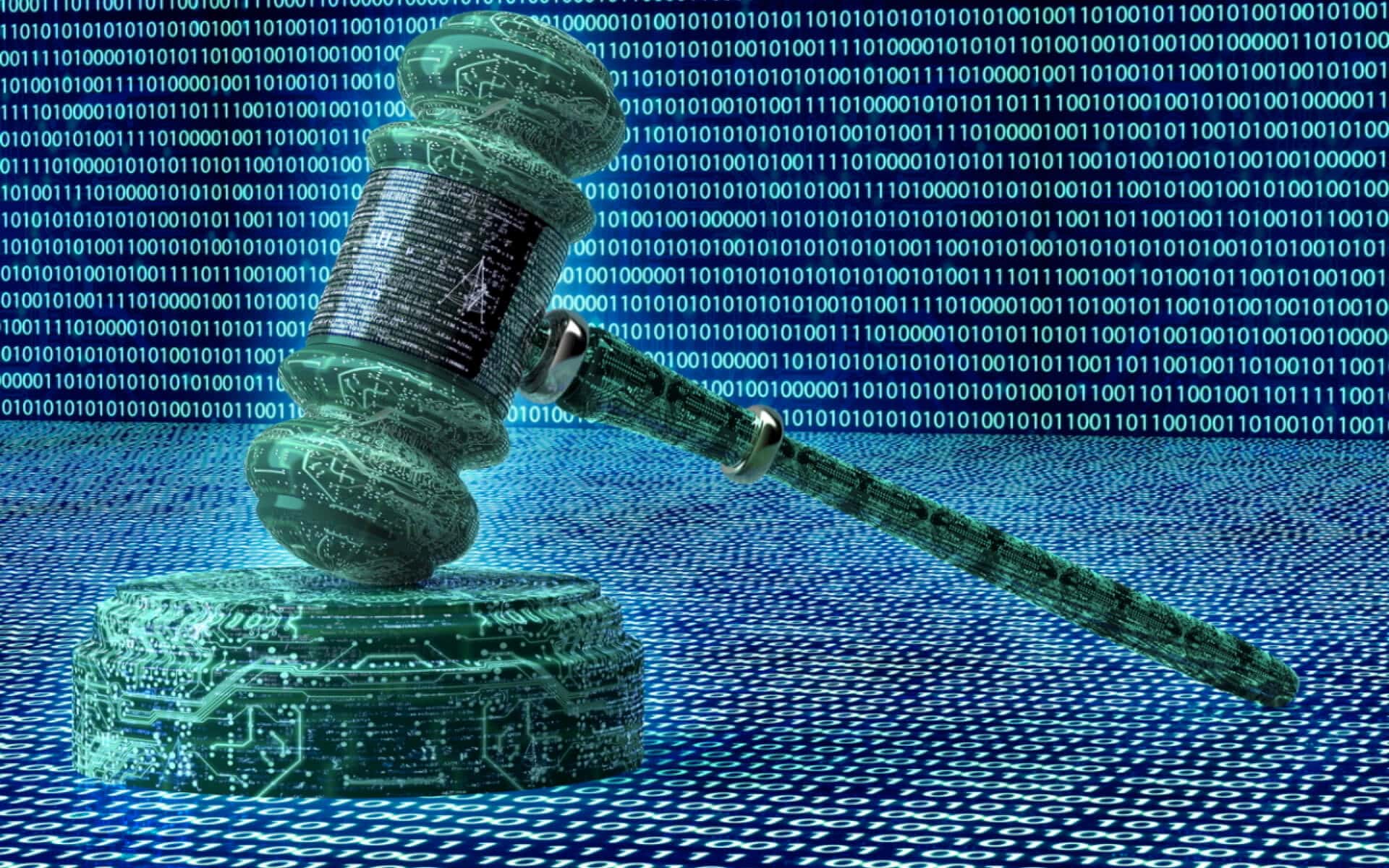 Let us examine the four primary types of governance that should play a role in your comprehensive transformation governance framework, and some (but not all) of the factors that should be taken into account for each one.
1. Programme Governance
Programme governance provides a connecting mechanism, oversight and control that ensures alignment between multiple projects, business strategy and direction, and the route to achieving the outcomes expected by the business.
Five factors to consider when developing programme governance:
Quality control and assurance
Structures, including steerco, programme office, project and programme organisations
Mechanisms to provide guidance on matters such as escalation, decision specifications and policies
Scope and change control
Resource management
2. Solution Governance
Solution governance oversees the design and sign-off of technical deliverables, as well as the actual building of the solution. Solution governance defines who will own and control the solution as well as how the ownership evolves through deployments in different physical locations and business departments.
Five factors to consider when developing global solution governance:
The company's current control culture
Future operating model (centralised or distributed systems and decisions)
Resource availability
Current business model and IT systems landscape
Overall technical environment strategy
3. Organisational Change Management Governance
Organisational Change Management (OCM) governance focuses on what has to be done by whom, with who, to ensure that workforces and business units are properly prepared for the changes within the business.
Five factors to consider when developing organisational change management governance:
RACI of roles and responsibilities
OCM strategy and plan
Business readiness assessment and decision making
Change impact assessment of people and business functions
Communication with and engagement of, stakeholders and wider workforce
4. Post Go-Live Governance
Post go-live governance focuses on production support as well as roles and responsibilities of your technical centres of excellence and business units.
Five factors to consider when developing post go-live governance:
Production support
RACI of roles and responsibilities
Cybersecurity detection and prevention
Ownership
Integration with overarching governance
The five factors suggested in each of the four types of governance are by no means exhaustive and your transformation management advisor will help you ensure that your governance model is both robust and flexible enough to meet the needs of your unique environment.
Close The Governance Gaps
If you cannot easily locate information such as governance policies or guidelines for your transformation efforts, it is likely that issues will arise. This is particularly true in larger organizations, and as a senior leader, it is your responsibility to identify any governance gaps before your initiative becomes a waste of time, resources, and stakeholder confidence. Failure to do so could result in the loss of valuable team members, as well as hinder collaboration with other departments.
For an experienced transformation manager, leader, or consultant, it is not difficult to address the gaps, but one should not expect a person without any experience of transformation management to suddenly become an expert at creating something that is so crucial to the success of the initiative. This is akin to asking your trusted local family butcher to perform a surgical operation on a loved one, which is something that no rational person would do.
Leaders should not undermine the transformation governance model that can guide the way to success, as this would be treating the organisation with contempt.
The Agile Argument
Tech leads with good intentions may argue that governance inhibits agile ways of working, but their experience is typically limited to small projects in small organisations. As a result, they have yet to encounter the consequences of weak transformation governance in large multinational settings.
Governance involves aligning projects with overarching strategies and goals to create value. It's a crucial aspect of large agile transformation and change programs, and lacking it can cause efforts to falter, as many realise only when it's too late.
Five factors to consider when developing governance that enhances agile delivery:
Define clearly how the programme of projects is set up, managed, and controlled
Reflect the philosophy of agile practices and keep it light but effective
Senior management, partners, business and IT teams should be partners in quality
Delivery teams agree on performance metrics to self-monitor and be accountable
Reviews of delivery will focus on behaviours – not just processes and documentation
This is not new or complex, but rather requires experience. When a transformation program is deficient in transformation management ability, even with the participation of senior operational management and excellent agile delivery teams, the inadequacies become evident to experienced individuals.
Digital Transformation Lessons Learned
Consider two examples of transformation failures that could have easily been prevented. Although both had significant senior management and leadership involvement, as well as large technical teams, both suffered from inadequate transformation management capabilities.
1. The BBC saw digital transformation as a technical problem, not a cultural transformation. After the BBC canned a £100 million digital transformation, PwC revealed that the failure was the result of a serious weakness in governance, programme management, and business change.
2. The Co-op Bank cancelled a major transformation programme, resulting in £300 million being written off. An independent report cited "destabilising changes to leadership, a lack of appropriate capability, poor co-ordination, over-complexity, under-developed plans in continual flux and poor budgeting" as the cause of failure.
Both transformations were well-funded, but despite the involvement of strong technical teams, project managers, and operational leaders, they resulted in significant financial loss, multiple firings, the embarrassment of senior executives and monumental failure.
When organisations prioritise technology and neglect the significance of governance, the outcome is evident, as demonstrated by the BBC to its viewers. It's just a matter of time before senior management has to intervene, heads roll, and outside assistance is required to recover from the situation.