THRIVE Digital Business
Transformation Management Course
Take your transformation management skills to the next level – conveniently and affordably.
What You Can Expect
Master the art of digital business transformation management by learning the principles, practices, and frameworks that are required for transformation success. Learn from one of the world's most successful real-world practitioners of digital transformation.
Suitable for seasoned Managers, Leaders, and Consultants.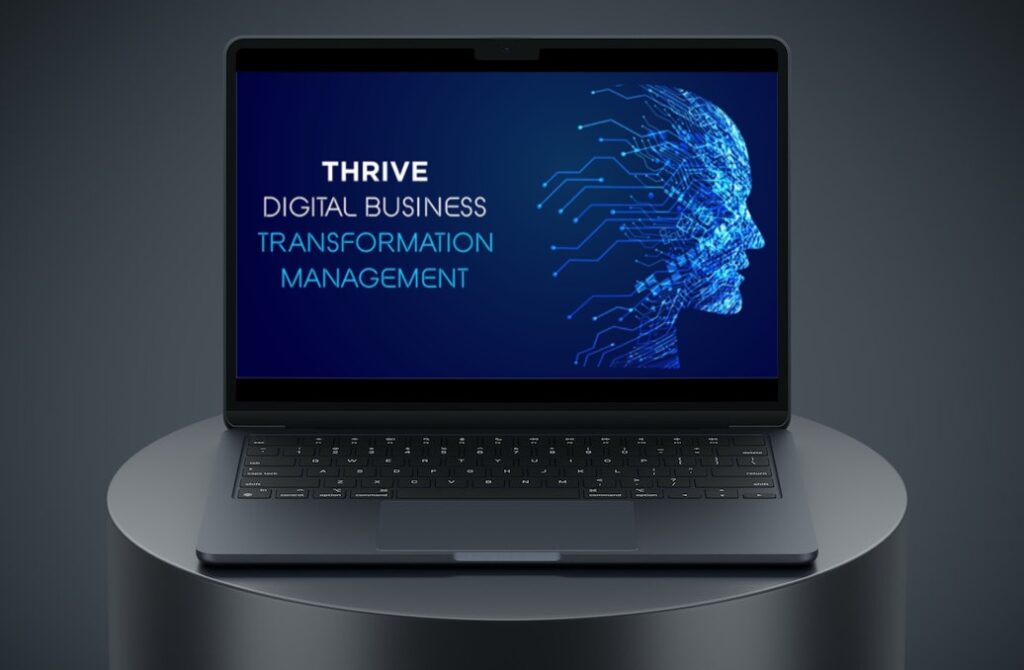 Six guiding principles
Learn to manage and lead transformation with the six guiding principles of digital business transformation known as THRIVE. This will be your compass to guide you through every aspect of transformation.
Best practices and frameworks
Equip yourself with the best practices and frameworks that the world's best transformation managers and leaders use. Proven tools that you and your team can adopt to create the best business outcomes.
digital certification
Your digital business transformation management certification will verify your expertise to hiring managers. Follow in the footsteps of some of the world's most successful transformation professionals.
Discover what's in This Course
Sit back and listen to the Chief Executive Officer of CXO Transform explain why and how this course will help you perform at your best.