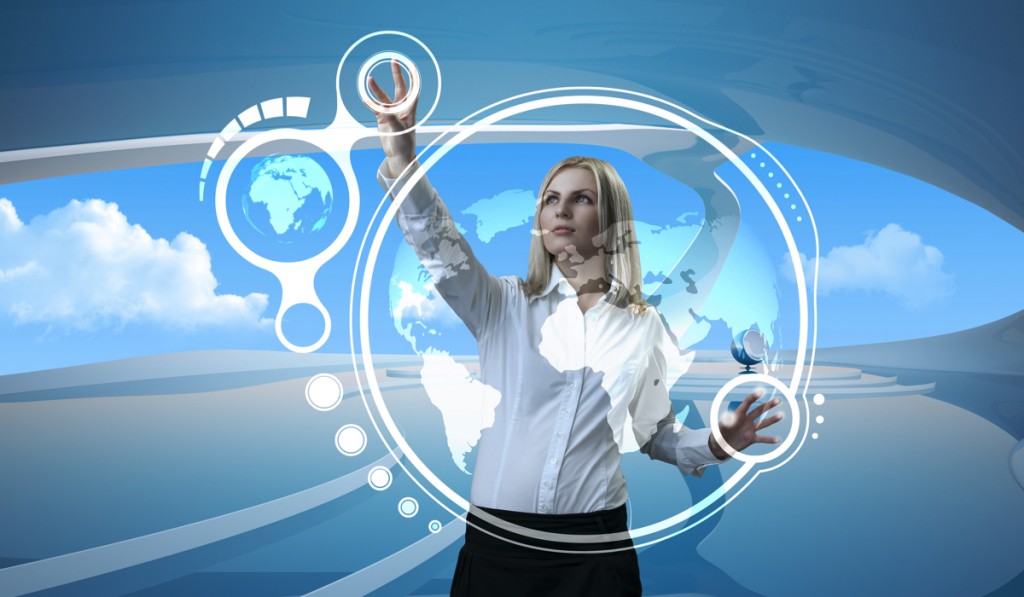 Whether you lead a multi-national or run your own small business, you need to know what digital response strategy will shape your future. Because no one can escape the fact that the convergence of digital technologies is giving rise to new business models that will, sooner or later, change the face of every industry for the rest of our lives.
Much of what has determined the success of companies in the past, will be insufficient for them to succeed in the future. Although the digital business models that will reshape our world are still in their infancy – despite the increasing cases of disruption that we hear of each week.
During a two-day event put on by the Global Center for Digital Business Transformation (DBT) at the IMD Executive Business School in Switzerland last week, two questions which highlighted the gap that exists inside many companies right now were:
When do you expect your industry will see substantial disruption as a result of digital technologies and business models?
How would you describe your organisation's current approach to digital disruption?
While many leaders nod and agree that we live in disruptive times, and are familiar with the Uber, Airbnb and other headline-grabbing tales of disruption, many are yet to consider their digital response strategy – in the face of potential disruption. A threat that is so nebulous to some that it fails to get the attention it deserves, and some leaders will certainly be found standing in the road like the rabbit below, aware of what is said to be coming (disruption) but without an actionable digital response strategy – until it's too late.
"Digital disruptors threaten to displace some 40% of market leaders within the next three years, and drive many companies out of business altogether".
– Global Center for Digital Business Transformation (an IMD and Cisco initiative)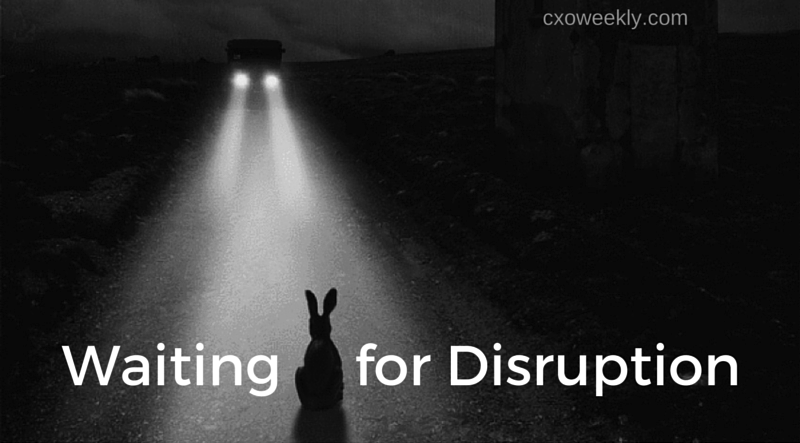 Disruptive Business Models and Digital Response Strategies
It isn't the digital technologies that are disrupting industries and the companies that operate in those industries. What is causing disruption is the innovative convergence of those technologies that give rise to new digital business models, that previously were impossible to create.
Too many companies are exposing themselves to the dangers of the transformation illusion by tinkering with apps, upgrades and new systems, which do nothing to transform their business models. While small digital changes might be necessary, they are often non-strategic and fail to bring about the thoughtful transformation of business models that will enable companies to remain competitive as disruption closes in on them.
Some companies are undertaking random acts of digitisation – but not strategic digital responses. CEOs are being lulled into a false sense of security when they learn they are "in the cloud" and "offering mobile services", etc, but too few stop to consider how that has evolved their business model. In fact, the redesign of the business model using a digital response strategy should have determined what digital initiatives were necessary – because it's important to put the horse before the cart!
15 Digital Business Models to Consider
Many of the business model books and education of the past are now out-dated because they were unable to consider how the convergence of digital technologies could shape new business models. Researchers at the DBT Center interviewed hundreds of executives and explored the business models of some of today's most disruptive companies. This led them to identify the 15 business models introduced below, which when combined, can bring about unprecedented impact.
Cost Value Business Models
These business models enable companies to compete by offering customers lower costs or other economic gains.
Free and Freemium
Buyer Aggregation
Consumption-Based Pricing
Reverse Auctions
Price Transparency
Experience Value Business Models
These business models enable companies to compete by offering the customer a superior experience.
Customer Choice
Personalisation
Automation
Reduced Friction
Instant Gratification
Platform Value Business Models
These business models enable companies to compete by creating network effects that benefit customers.
Digital Karma
Crowdsourcing
Communities
Digital Marketplace
Data Orchestrator
Combinatorial Concept
If you take the time to dissect the business models of the infamous disruptors of the world, you will find that many of their business models are cooked up from a unique blend of some of the 15 models listed above. This is what the DBT Center has coined Combinatorial Disruption – which involves the combination of Cost Value, Experience Value, and Platform Value.
What's Your Digital Response Strategy?
It's time for leaders to set themselves apart from their competitors that tinker with digital technology and small change, while under the illusion of transformation. The best digital leaders know what their digital response strategy is, and can articulate to executives and people at every level of their organisation, how their strategy will enable them to offensively "occupy or disrupt" value vacancies, or defensively "harvest or retreat" in the face of disruption.
Whatever digital response strategy is right for your business, it's important to take a structured approach to establishing it, to clearly communicate it, and successfully transform it into reality.
What are you waiting for?